Carefree Lawns
Making Lawns Beautiful Since 1978
Lawn Care Company in Meridian, ID
Carefree Lawns is a premier lawn care company in Meridian, ID offering quality care, maintenance and treatment for residential lawns that keeps your property healthy and beautiful. We provide diverse services that go beyond lawn fertilization and weed control, including billbug control, crabgrass control, nutsedge grass control, and a fall spider barrier application for your home.
The Best in Lawn Care Companies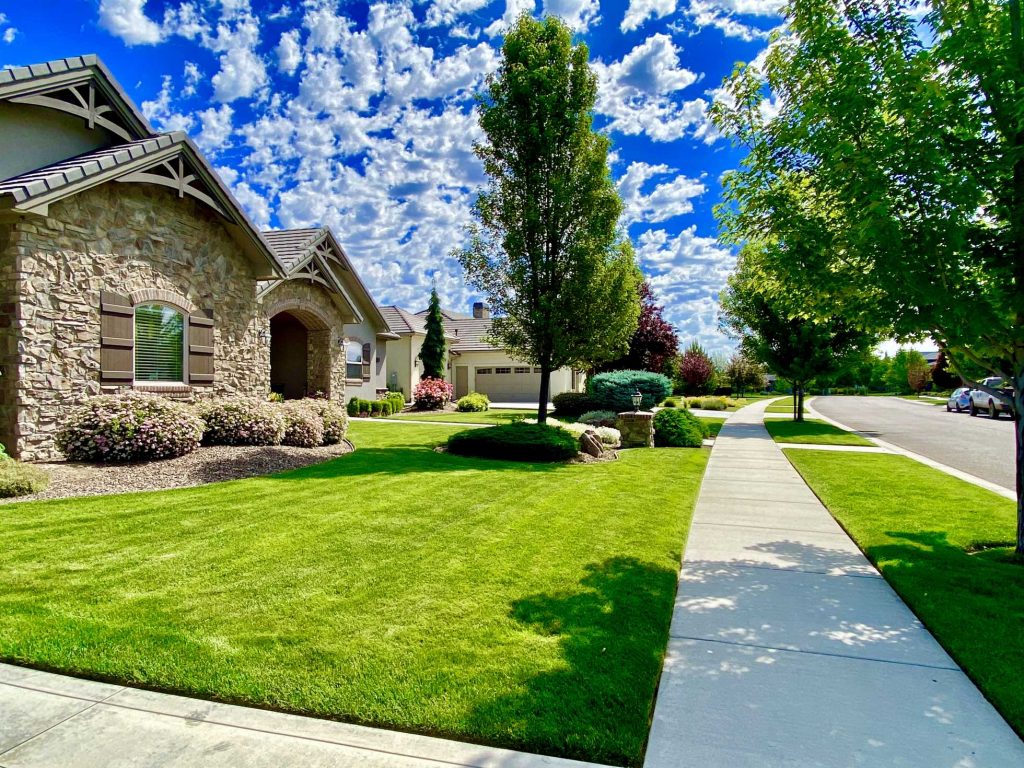 Carefree Lawns helps you highlight the natural beauty of your front yard. Our family-owned and operated business has over 40 years of experience in providing skilled lawn service in Meridian, ID to clients' properties. We are confident that we deliver lawn care services, maintenance and treatment that will leave your lawn healthy and looking its best. Carefree Lawns offers a wide range of lawn services in Meridian, ID that include lawn fertilization, weed control, spider and billbug prevention and more. If you're in need of professional lawn service of the highest quality, there's no better name in the business.
Carefree Lawns is committed to providing you with trusted, professional services that are designed to transform the appearance and health of your property. As a lawn care company, our services are custom-tailored to your property's needs. This means we are able to assist with any problem areas your lawn may be experiencing, such as insect infestation, disease or troublesome weeds. We know you want to be able to take pride in the quality and appearance of your lawn, and we're committed to serving our clients with the level of professionalism they should be able to expect from a proud local business. Clients choose to contact us among all of the lawn care companies in Meridian, ID because:
We provide a comprehensive approach to lawn treatment and maintenance.

Our business has over 40 years of professional lawn care experience.

We offer our services to Meridian and its surrounding areas, including Boise.

We are a proud family owned and operated business.

Our technicians are dedicated to resolving your lawn's trouble areas to restore its health and beauty.
Proudly offering lawn care and lawn maintenance to the following areas: